HIGHLEAD GC0618-1 and HIGHLEAD GC0618-1SC Walking Foot & Needle Feed Medium to Heavyweight Lockstitch Machine. Replacement Parts and Accessories are available from us here at SEW EUROPE. We IMPORT them, We SELL them, so we have everything you need from a simple needle plate screw to Piping Sets.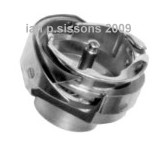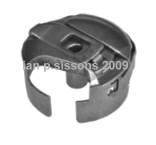 STITCHING PARTS We can supply you with ROTARY HOOK ASSEMBLIES, BOBBIN CASES, BOBBINS, BASE POSITION FINGERS and in fact all stitching parts for this machine.


INTERNAL PARTS - Please Call

Are You RoHS Aware?
Sew Europe is working with all our Suppliers to Meet these Requirements


Major Credit/Debit Cards Accepted for Mail Order
88, Rice Lane, LIVERPOOL L9 1DD UK
SEW EUROPE only supplies machines complete, built up and sewing. Unlike some other company's, we are not a 'Box Shifter' and do not expect you to have to assemble your own machine. Your satisfaction is very important to us and our reputation is your guarantee.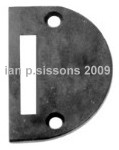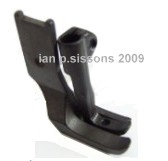 FEEDING PARTS SEW EUROPE carries all types of Feed Parts for the HIGHLEAD GC0618-1 series machines. FEED DOGS, NEEDLE PLATES, STANDARD PRESSER FEET, SINGLE & DOUBLE PIPING SETS are all in stock for immediate despatch.




POPULAR PARTS & SCREWS for the GC0618-1 & GC0618-1SC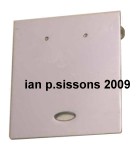 BOBBINCASE HA900E2030
ROTARY HOOK H2300E2010
BOBBIN H1100E2010
CHECKSPRING H3111B0702
SLIDEPLATE HA124B0711
FEED DOG H3100E2160
NEEDLE PLATE H4500B2020
OUTER FOOT H3100G2110 (240148)
INNER FOOT H3111F0651 (240149)
Needle Plate Screw H2000B2050
Feed Dog Screw HA104G0654
Needle Set Screw HA100C2170
Outer Foot Clamp Screw H3100G2120
Inner Foot Clamp Screw HA700F2100